MESSAGE FROM GRAND MASTER JAMES COX: Hello everyone, hope all is amazing, I just want to encourage you all to be active and consistent in your martial arts training right now! Make it a priority to attend at least 2 classes per week, for every reason, from self-protection, peace of mind, physical fitness, health, life-skills, character development, goal setting, socializing, and SOOO much more. You must come to class, NO EXCUSES, only results! My team and I are obsessed with our students making real progress, so let's kick together and stick together. Also, go subscribe NOW to our YouTube channel at James Cox Martial Arts, for some outstanding instructional videos to aid in your journey toward Black Belt Excellence.
* Here are some things coming up in, July, August, and September *
For you parents of students in our schools, as a gift of appreciation, you all get a FREE month of classes with no obligation. Try out any or all classes from the self-defense, fitness kickboxing or the new Brazilian jiu-jitsu program.
2 Different Summer Camps (Ninja Warrior / Belt Acceleration)
The first is "AMERICAN NINJA WARRIOR CAMP" (4 days – 16 hours total, full of fun athletic building drills and obstacles to improve your martial arts skills and have a blast all at the same time), held Monday July 12th – Thursday July 15th from 10am – 2pm at our Wylie location. The total cost is ONLY $159 (bring your lunch).
The second is "BELT RANK ACCELERATION CAMP" held Monday August 2nd – Friday August 6th from 10am-3pm at our S. 14th location. This camp is 5 days – 25 hours (equivalent to 3 months of classes) of education, entertainment, and empowerment. Each student should earn a new belt at the end, skipping them ahead one extra belt rank (excluding Red 3 & Black Belts)! The total cost is ONLY $279 which covers the camp; lunch every day, activities, the test fee, and your official certificate with a new belt.
*For Red 3 & Black Belts, since there will be no belt promotion, belt camp is only $149*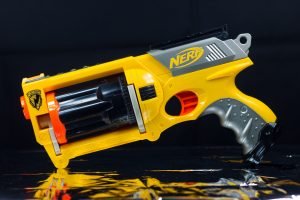 8 Week Summer Spectacular Themes
On July 12th – August 31st, during the summer, we will do 8 weeks of themed fun for the last 10 minutes of every regular kid's class. We will have extra training with surprises changing each week. We kick it off with Secret Ninja Week, then its: Air Force Training, Dodge Ball, Nerf Wars, Board Breaking, UFC MMA, Relay Races, and week #8 ends with Sparring Games.
PARENT'S NIGHT OUT PARTIES
On Friday July 23rd, 7:00 – 11pm at the S.14th location, August 13th at Wylie, September 17th at 14th. These are held each month at alternating locations and is a great time for parents to enjoy a night out. These are different exciting themes, invite friends and family. The party is $25 per child or just $20 each for 2 or more, this will cover pizza, refreshments, games, and tons of fun.
Sidekicks / Parents Support Team Meeting
On Saturday July 31st 10:00 – 10:45 am at the Wylie location. The Sidekicks Team is a PTA type of thing for our martial arts schools. We need like-minded volunteers wanting to impact our community while improving our events. Sign up TODAY if you are interested in joining the team or just show up at the meeting, please and thank you.
Women's Self-Defense Class
On Saturday August 7th, 10:00 – 11:30am at our Wylie location we are hosting a free community beginners workshop class for all females ages 15 and older. Females are more often targets of assault, rape, and murder and we want you to be more prepared for these situations.
On Saturday August 21st, 10:00 – 11:30am at our Wylie location we are hosting a free community beginners knife defense workshop class for all adults ages 15 and older. Knife attacks are common, very violent and we want to teach some valuable skills to help you stay safe.
Show your PMA School Spirit
We have FREE auto decals located at the front counter for you to put on all your vehicles and represent the best martial arts school in town. We love seeing our stickers all around Abilene, so get yours on and show your PMA support.
EVERYONE MUST REGISTER TO OUR NEW LOCAL MEMBER WEBSITE AT JAMESCOXMARTIALARTS.COM AND SIGN UP AT THE HOMEPAGE FOR SPECIAL ACCESS TO THE DASHBOARD FOR DETAILS ON THESE EVENTS, LINKS, QUICK ACCESS TO ZOOM CLASSES, SCHEDULES, NEW ON-LINE COURSES, TRAINING VIDEOS AND MORE!
* PMA upcoming events with lots of awesome summer fun *
Month of July — Parents Train Free
July 12th – 15th — American ninja warrior, (4 days -16 hours total), camp at Wylie
June 12th – August 31st — Begin 8 Week Themes – from classes
July 19th –Adults & Kids July 24th — New Brazilian Jiu-Jitsu classes
July 21st or 22nd — Stripe Test – in classes
July 23rd — Parent's Night Out Party – at S.14th, 7-11pm
July 30th — White Belt Buddy Bash / Parent Orientation — at Wylie, 6-7pm
July 31st — Sidekicks Meeting – 10:00 – 10:45 am at Wylie
August 2nd-6th — Belt Rank Acceleration Camp, (5 days -25 hours), camp at S. 14th
August 7th — Women's Self-Defense Class – at Wylie, 10-11:30am
August 13th — Parent's Night Out Party – at Wylie, 7-11pm
August 18th or 19th – Stripe Test – in classes
August 21st — Knife Defense Class –at Wylie, 10-11:30am
August 27th — White Belt Buddy Bash / Parent Orientation — at Wylie, 6-7pm
September 15th or 16th — Stripe Test – in classes
September 17th — Parent's Night Out Party – at S.14th, 7-11pm
September 24th — White Belt Buddy Bash / Parent Orientation — at Wylie, 6-7pm
September 4th – Monday 6th — Closed for Labor Day Weekend
Belt Graduation – Late September or Early October, details to come